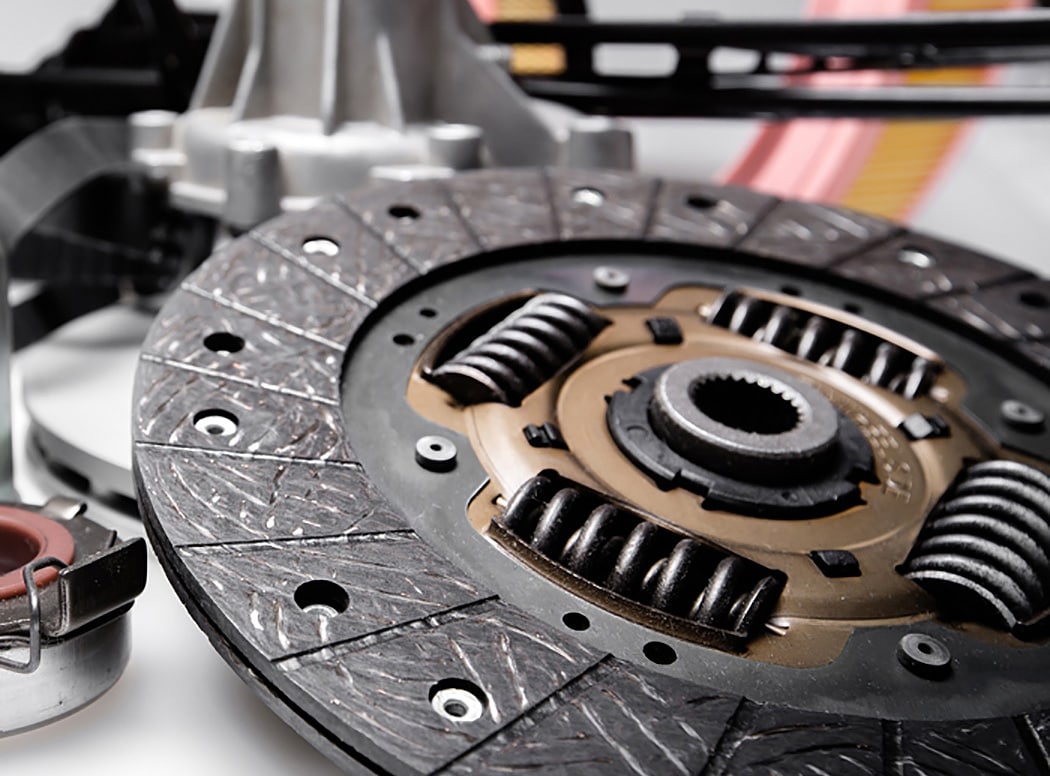 Today's Hours:

7:00 AM - 5:00 PM (By Appt. Only)
Why Purchase Your Parts From Us?
Parts & Accessories Request
We're sorry, we do not currently have any specials published. Please check back soon or contact us for more information.
Cardinal Kia

7818 Oakwood Drive
Niagara Falls Southeast, ON L2G 0J6

Keep Your Vehicle Humming with Kia Genuine Parts at Cardinal Kia in Niagara Falls, Ontario
If you're based in or around Niagara Falls, Ontario and looking to keep your Kia vehicle running at its peak, Cardinal Kia has got you covered. Our dealership boasts all the Kia Genuine Parts and capable service staff needed to maintain your Kia and ensure that you can make the most of your experience at the wheel. If you'd like to know more about the Kia Genuine Parts listed below or bring your vehicle in for service, contact us today and schedule an appointment.
But First, What Exactly are Kia Genuine Parts?
As the team at our Kia parts centre will tell you, Kia Genuine Parts are specifically designed for every member of the brand's stable. Not only are these components carefully designed, constructed and treated with curated materials, they're also tested for quality, durability and reliability to give all Kia motorists peace of mind at the wheel. Given their careful construction and installation, Kia Genuine Parts provide optimal compatibility with your vehicle's hardware, and you won't need to insist on them when you bring your motor to Cardinal Kia to be serviced.
A Comprehensive Guide to Kia Genuine Parts
Before you visit our Kia parts and service centres, we at Cardinal Kia thought it best to give our old and new customers a comprehensive rundown on all things Kia Genuine Parts, from their design to how they function throughout our new inventory.
Air Filter:
Simply put, your engine needs both fuel and air to operate at peak efficiency, but dust and foreign matter have a way of making their way under the hood, which is where your air filter comes in. As air enters your engine's intake system, the filter keeps any unwelcome visitors from making their way into the motor and potentially damaging it. Given its crucial function, we recommend maintaining or replacing your air filter as per your owner manual's suggestions. Our Cardinal Kia service team will be happy to help.
Brake Pads:
Kia Genuine brake pads are made from steel backing plates and friction materials facing the disc brake rotor. Every time you hit the brake pedal, hydraulic force is applied to the brake pads to create friction on the brake disc until you've either reached a full stop or released the pedal. This dynamic between disc and pad chips away at the friction material over an interval depending on your driving habits, environment, and mileage. Consult your owner's manual or our dealership for an idea of when to get your brake pads replaced.
Cabin Air Filter:
This filter keeps dust and other particles from making their way into your cabin through the heating, ventilation and air conditioning systems. As with its engine-based counterpart, the cabin air filter's function and workrate mean regular maintenance and occasional replacement. Both our dealership and your owner's manual can shed some light on how often you should tend to this valuable component.
Fuel Filter:
This part works in tandem with the engine air filter in a way, keeping contaminants from invading the engine and damaging the upper sections of its cylinders. We strongly suggest you get your fuel filter inspected with regularity, as a clogged engine will impede both its performance and fuel efficiency.
Oil Filter:
As the lifeblood of your engine, motor oil is paramount to keeping your Kia operational. An oil filter keeps pesky impurities from meddling in the engine's business and should be replaced periodically at intervals recommended by either our service staff or your owner's manual.
Timing Belt:
It may not look like much, but a timing belt is crucial to smooth engine operation, as it regulates the opening and closing of its valves. If the timing belt isn't calibrated properly, the motion of your engine's camshafts will be disrupted, causing the motor to stop abruptly.
Other Kia Genuine Parts
Kia's Genuine Parts repertoire covers all the proverbial bases on your vehicle, whether you need to service its powertrain, cabin or exterior. Indeed, this comprehensive stable includes everything from lamp assemblies to shock absorbers to bumper covers, maintaining harmony between all your Kia's components to keep it running at its best.
For more on our new Kia inventory and Kia Genuine Parts, feel free to get in touch with Cardinal Kia today.