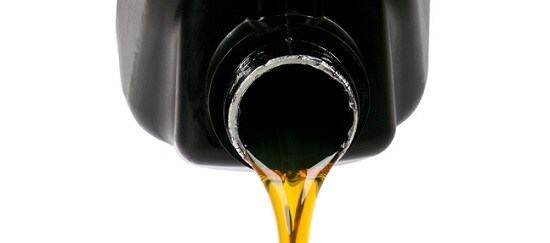 Your vehicle's engine oil performs many functions, but most importantly, it creates a protective barrier between the metal surfaces in your engine to ensure a smooth drive while reducing wear and tear on various engine components. Scheduling ritual oil change service in Niagara Falls at Cardinal Kia Service Centre will ensure your car is in the best shape possible. Our commitment is to deliver exceptional  care for all vehicle makes and models to all automotive consumers within the Niagara Region. Cardinal Kia is an authorized Kia dealer in Niagara, which means our technicians are highly trained and specialized in Kia repair and maintenance, and use only genuine Kia parts when servicing your Kia to maintain the validity of your Kia warranty.
Dependent on your vehicle's age and mileage, experts recommend a complete oil and filter change every 5,000 km for your vehicle to continue operating at peak performance. However, your driving patterns are a good indication of how often you should get your oil changed. There are 4 major factors to consider when deciding on the frequency of service.
If your average commute is 16 km or less, you should consider changing your oil more frequently than 5,000 km intervals.
If you drive short distances numerous times throughout the day, increasing the frequency of your oil changes will help minimize wear and tear.
If you commute more than 30 km a day on the highway at steady speeds, oil changes should be completed as outlined in your manufacturer's owner manual.
Stop-and-go city traffic, including bumper to bumper highway commutes, require more frequent oil changes to keep engine health in top shape.
If you notice any oil leaks, the oil light illuminated on your dashboard, your engine light being displayed, or your vehicle vibrating while idling, you should immediately schedule a service appointment or contact us. Any of these can indicate you are in dire need of an oil change, and if ignored, these warning signs can develop into a major engine issue quickly.
Hours
Monday

7:00 AM - 5:00 PM (By Appt. Only)

Tuesday

7:00 AM - 5:00 PM (By Appt. Only)

Wednesday

7:00 AM - 5:00 PM (By Appt. Only)

Thursday

7:00 AM - 5:00 PM (By Appt. Only)

Friday

7:00 AM - 5:00 PM (By Appt. Only)

Saturday

9:00 AM - 1:00 PM (By Appt. Only)

Sunday

Closed