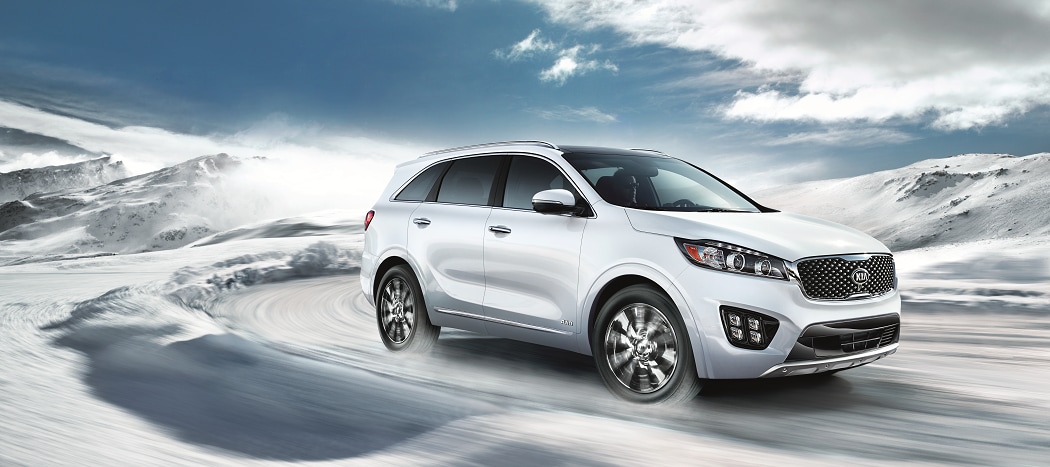 At Cardinal Kia, our staff believes that safety comes first for all our customers and having full control of your vehicle is important for all drivers, new and seasoned. Many drivers overlook the consideration of choosing All Wheel Drive (AWD) over standard 2WD. Instead, when buying a car, we tend to focus more on the aesthetics like exterior colour and rim style, and overlook the important options under the hood and comprising the powertrain. But let's face facts - we live in Canada where the harshest weather conditions can be expected, and that means road safety is paramount.
AWD allows all four wheels to spin as opposed to only 2 wheels, resulting in improved traction and control. How many times do Canadian drivers spin out on wet, slippery roads or get their car stuck in snowy conditions regardless of tire condition? This is a reality that most Canadian drivers face. During slippery or snowy conditions where grip is reduced, AWD vehicles offer substantially better traction resulting in more safety, control and agility.
AWD also offers better resale value than the standard 2WD because the AWD option offers the driver more capabilities and peace of mind knowing that the vehicle can handle tough road conditions. AWD also gives you more control at each corner by diverting power between axles when necessary to find more traction.
Contact Us today to test drive an AWD vehicle in Niagara Falls, ON, such as the Kia Sportage and Kia Sorento, and experience more power and control first hand.