Check out The New 2021 Kia Models Today!
Welcome to Cardinal Kia dealership in Niagara Falls, Ontario. Cardinal Kia is the premier auto dealership, and you will find a new inventory of sedans, SUVs, hatchbacks and other types of vehicles with all-new features. We encourage you to apply for our online finance application to purchase a 2021 Kia model today.
The All-New 2021 Kia Models
Our new 2021 Kia Models in Niagara Falls, Ontario, have the latest digital technologies from the UVO Link platform. A 10.25-inch touch screen with navigation and mobile connectivity is available in select trims. We also offer 2021 Kia models with the Drive Wise safety suite for a more confident trip.
The All-New 2021 Kia SUVs
As a midsize crossover SUV, the 2021 Sorento offers a solid combination of sporty driving and utility. Entering its fourth generation on the Canadian market, this all-new model has lots of updates for families. Under the hood, this seven-seat vehicle comes standard with a 2.5 L engine block that's boosted by the Gasoline Direct Injection technology. Important ratings of the I-4 GDI engine include 191 horsepower and 181 pound-feet of torque. The 2021 Sorento also offers an upgrade to a turbocharged GDI engine that displaces 2.5 L during a complete combustion cycle. Critical ratings of the turbo engine are 281 hp and 311 lb-ft. This high-performance turbo powertrain comes paired with a dual-clutch transmission system. Engineered for light-duty performance, the 2021 Seltos is a compact SUV that runs on a 2.0 L engine with the Nu Atkinson design. Paired with the Intelligent Variable Transmission, the I-4 engine comes rated at 146 hp and 132 lb-ft. When equipped with an all-wheel drive, the 2021 Seltos offers a reliable ride on off-road trails. You can further optimize the AWD system by engaging the Drive Mode Select. Additionally, this lightweight Kia SUV offers the 1.6 L Turbo GDI engine that delivers up to 175 hp and 195 lb-ft. Dual-clutch transmission with a seven-speed design comes synced with the turbo powertrain.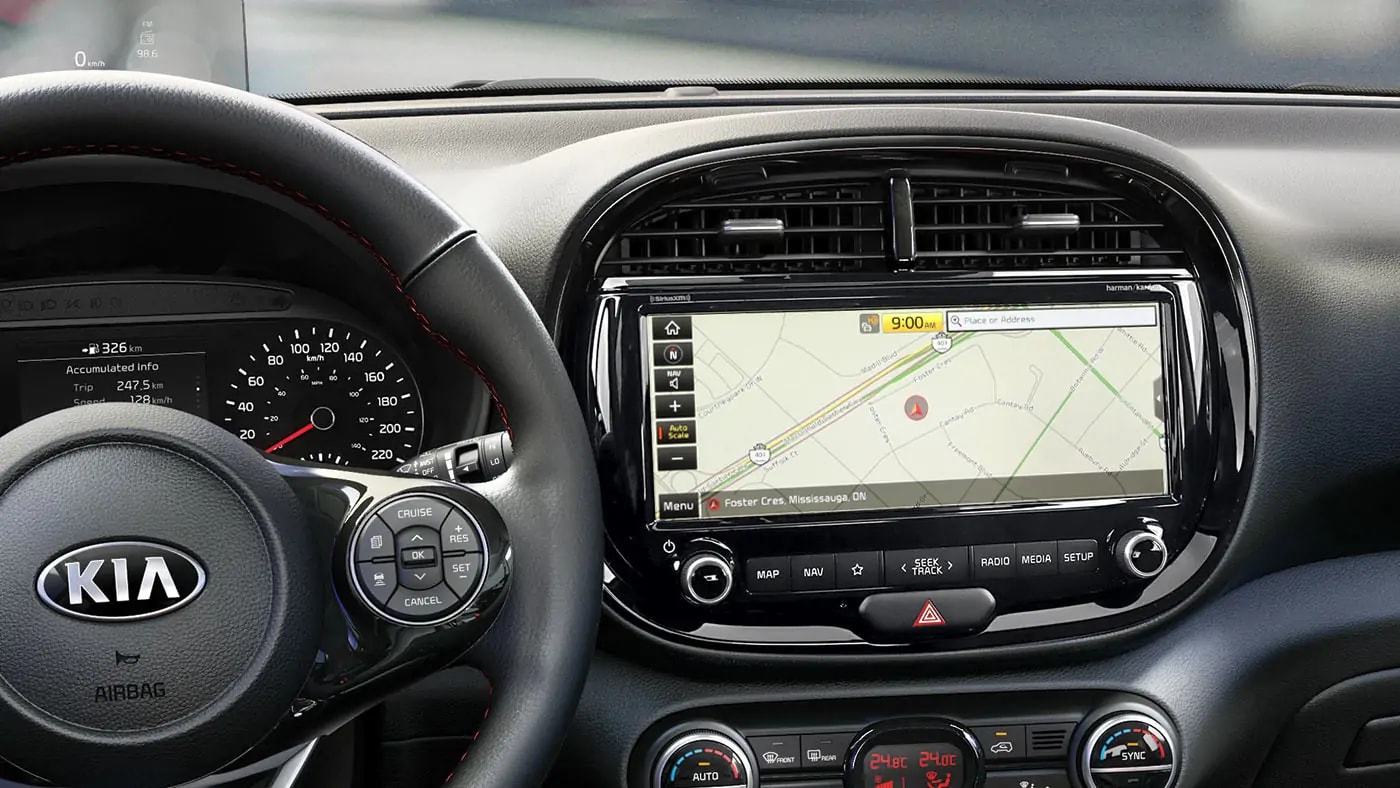 2021 Kia Soul dashboard screen showing the Apple CarPlay home screen
The All-New 2021 Kia Electric Car
The 2021 Soul EV base trim comes equipped with an electric motor that generates up to 327 volts. The Limited edition extracts up to 356 volts from the engine. This efficient car also runs on a lithium-ion polymer battery that comes with an onboard charging system rated at 7.2 kW. When fully charged, the 2021 Soul EV offers a driving range of up to 383 km on the highway. Additionally, this electric vehicle comes with a single-speed reduction gearbox for efficient cruising.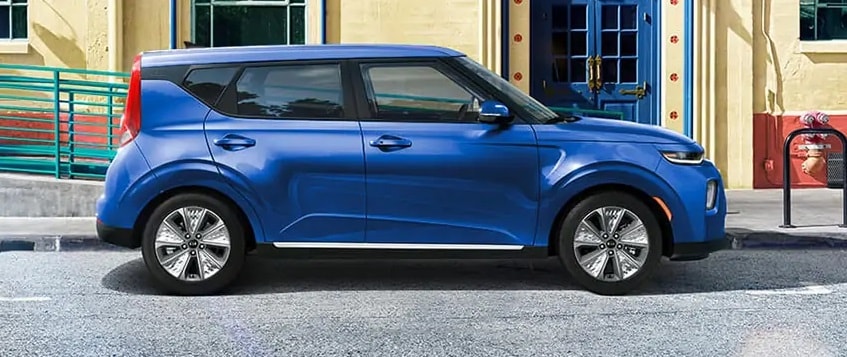 Contact Us Today!
Contact us to schedule an appointment. To test drive 2021 Kia models, you can browse our new inventory that includes the Seltos and Sorento SUVs. Additionally, check out the Kia Soul EV that runs only on electric power.
Hours
Monday

8:00 AM - 7:00 PM (By Appt. Only)

Tuesday

8:00 AM - 7:00 PM (By Appt. Only)

Wednesday

8:00 AM - 7:00 PM (By Appt. Only)

Thursday

8:00 AM - 7:00 PM (By Appt. Only)

Friday

9:00 AM - 6:00 PM (By Appt. Only)

Saturday

9:00 AM - 6:00 PM (By Appt. Only)

Sunday

Closed
Make an Inquiry